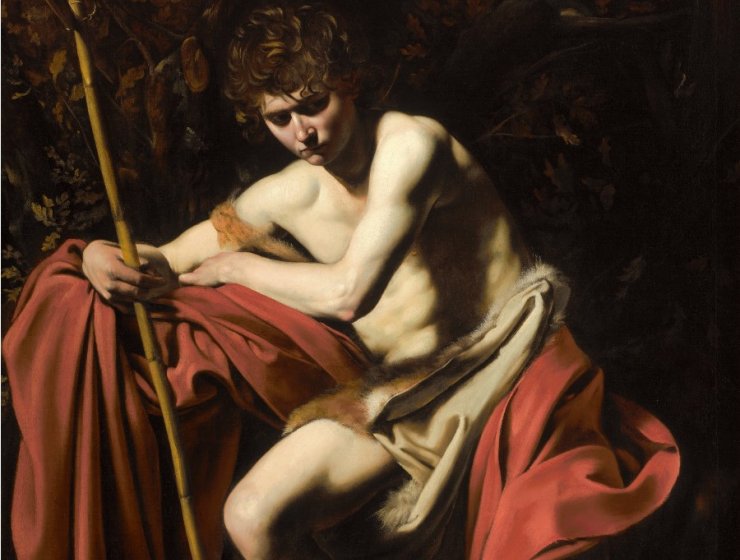 -Index-
José María SALVADOR GONZÁLEZ, Matheus Corassa da SILVA
Original title: Nas trilhas de uma eterna dicotomia
Eirini ARTEMI
Keywords: Allegory, Celsus, Neoplatonism, Origen, Platonism, School of Alexandria.
In this paper it will be examined the School of Alexandria. The latter was a great center of Christianity, for a span of five centuries, until the reign of Justinian (529 A.D.). In it, the first system of Christian theology was formed and the allegorical method of biblical exegesis was devised. The School of Alexandria adopted the allegorical interpretation of the Holy Scripture, believing that it hides the truth and at the same time reveals it. It hides the truth from the ignorant, whose eyes are blinded by sin and pride, hence they are prevented from the knowledge of the truth. Origen, one of the greatest Christian theologians employed the allegorical method of the interpretation of the Bible in the belief that he was explaining them, whereas he was exploiting them on behalf his own dogmatic teaching. He was accused of that by other fathers of the Christian Church but also by many heretics. Origen had to defend his exegetical method against the various attacks from heretics, from laymen the church and from Celsus who attacked the Christian writers because, being «ashamed of these things (which are written the Bible), they take refuge allegory». On the other hand, Origen was not a «pure» allegorist in that he has some place for literal interpretation as well. Finally, Origen's basic commitments were to the Scriptures as the word of God, the church as the guardian of the tradition and the household of faith, and to Platonic metaphysics He thus wanted to hold both to his literally true Christian history, and to his spiritually true Platonism and Neoplatonism.
Irene ROMO PODERÓS
Original title: Lo sagrado y lo profano en los Reyes Magos. De la Edad Media a los orígenes
Keywords: Magi, Middle Ages, Representation, Symbolism.
In the countries of Christian tradition as well as in many others to different degrees the story of the "Three Wise Men" of the East is known who, according to the Christian version, gave their offerings to the "King of Kings" on his birth. However, beyond the myth, who were the so called Magi who according to one legend left behind trails of aromatic herbs in their wake? Are they based on real figures? Is their symbolic origin to be found in the sacred or in the profane? The purpose of this article is to explore the idea of the Three Magician of the East and to try to clarify its historical, legendary, secular and religious aspects. It will also try to show its role as a religious tool used to condition secular thought in medieval Europe. In this way, it will try to analyze how the figure of the Magi constitutes an artistic and literary symbol used for the propagation of Christianity in Medieval Europe, an example of the sacred versus secular dichotomy so characteristic of that continent. To do this, it will explore a variety of different aspects of the culture in the medieval period, as it is in this moment that the representation of the Magi as they are known today is definitively fixed in human memory.
Catarina Martins TIBÚRCIO
Original title: A moda no M.S.A. 1 da Crónica Geral de Espanha de 1344. Contributo para a datação da iluminura
Keywords: 15th Century, Chronic, Fashion, Illumination.
This article starts from a study about the fashion we could observe in the illumination of the manuscript of the Science Academy of Lisbon, known as M.S.A. 1 of the Crónica Geral de Espanha de 1344. We believe that this kind of reproduction reveals us the daily habits of kings, noble men and people, in what concern the dress fashion of a precise time of Portugal's history, in this particular case, the fashion habits from the period this manuscript was made. We will use that information to contribute to a more accurate date for the illumination of this manuscript, which is now a controversial question. To give to our conclusions a bigger consistency, we will do a comparison between the fashion in the illumination of M.S.A. 1 and the fashion in the illumination of other international contemporary illuminated manuscripts.
Vinícius Saebel LEMOS
Original title: Loyset Liédet (1420-1479): o ducado borgonhês e as iluminuras flamengas
Keywords: Duché de Bourgogne, Enluminures, Loyset Liédet, Moyen Âge.
Cet article vise à présenter l'importance du Duché de Bourgogne sous la gouvernance de la Maison Valois (1365-1477) dans la production historique et artistique sur le seuil entre le Moyen Âge et la Modernité. Sa position et sa géographie a facilité le passage des personnes, des idées et des biens de divers types ont fait la région une des plus riches du XVe siècle. Son lien dynastique avec la couronne française et de ses limites en contact permanent avec le royaume français et le Saint-Empire Romain Germanique ne duché sensible à la recherche de maintenir leur existence. La vie des ducs attestent cette quête, en encourageant la production artistique et étaient la source narrative de chroniques témoignent cette demande pour la gloire et la splendeur bourguignonne. Les écrivains et enlumineurs ont été largement employés dans la cour des ducs, leurs guildes ont une action vigoureuse dans la production d'objets d'art, y compris des manuscrits enluminés. Il est de cette association entre l'art et l'histoire en Bourgogne que nous avons sélectionné un de ces maîtres, Loyset Liédet (1420-1479), son histoire et sa production artistique ont été répertoriés et quelques images analysées dans ce travail selon les niveaux de compréhension de Erwin Panofsky (1892-1968).
Karin PHILIPPOV
Original title: Entre o sacro e o profano: o caso do Retrato de Dama como Santa Cecília (c. 1720) e suas relações sacro-profanas na Coleção Ema Gordon Klabin
Keywords: Ema Gordon Klabin, Private collecting, Profane, Sacredness, Saint Cecilia.
From the Portrait of Dame as Saint Cecilia (c. 1720), attributed to Pierre Gobert's circle (1662-1744), this article aims at problematizing its relations between sacred and profane which occurs both inside the picture, and regarding its collector, Ema Gordon Klabin (1907-1994), who acquires it in the 1950 decade and hangs it over her bed.